Professor Wells has research interests in social and cognitive psychology, especially as social and cognitive psychology relate to the interface of psychology and law. Most of his work in recent years has been directed at eyewitness testimony with an emphasis on how to improve the accuracy of such testimony. Wells is Distinguished Professor at Iowa State University and also is Director of Social Sciences for the Institute of Forensic Science and Public Policy in Greensboro, North Carolina. Wells is the recipient of the Distinguished Contributions to Psychology and Law Award from the American Psychology-Law Society.
Primary Interests:
Applied Social Psychology
Judgment and Decision Making
Law and Public Policy
Social Cognition
Research Group or Laboratory:
Note from the Network: The holder of this profile has certified having all necessary rights, licenses, and authorization to post the files listed below. Visitors are welcome to copy or use any files for noncommercial or journalistic purposes provided they credit the profile holder and cite this page as the source.
Image Gallery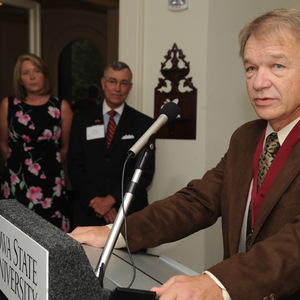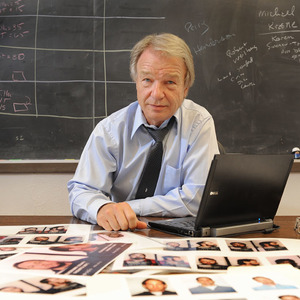 Journal Articles:
Other Publications:
Courses Taught:
Individual and Social Behavior
Introduction to Social Psychology
Introductory Psychology
Judgment and Decision Making Processes
Psychology and Law
Research Methods in Social Psychology
Social Cognition
Social Psychology
Gary L. Wells
Department of Psychology
Iowa State University
476 Science
Ames, Iowa 50011
United States